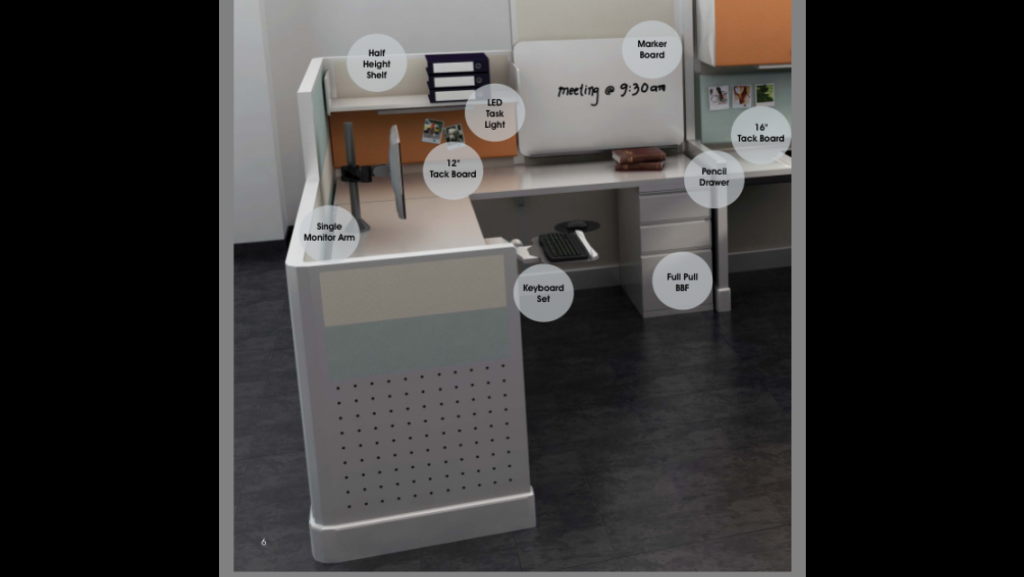 Ensure your office is fully complete by finalizing your investment with the supplemental offerings our systems provide. Complement any office with our keyboard sets, monitor arms, task lights and CPU holders.
Technology is a universal necessity. With our selections of keyboard sets, monitor arms, wall mounted tablet holders, CPU holders and various data port options, you will feel secure in knowing your work space is fully capable to adapt to ever-changing advances. Our offerings include extended keyboard arm and tray lengths, as well as optional mouse trays. The variety of style and functionality are sure to set off any station.
Whether it is to retrofit an existing station, or a new install, our systems maintain the support of sustainability through our LED Task Light offering. Each light runs at approximately 9 watts, which computes to a 90% energy savings for comparable incandescent, and 66% energy savings for comparable fluorescent lights. The extended life cycle, chaining capability, easy installation and extended cost-savings make this energy efficient option a smart choice for offices!